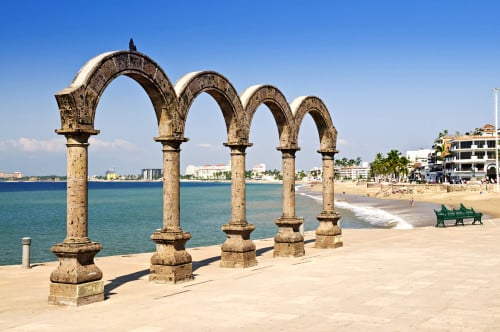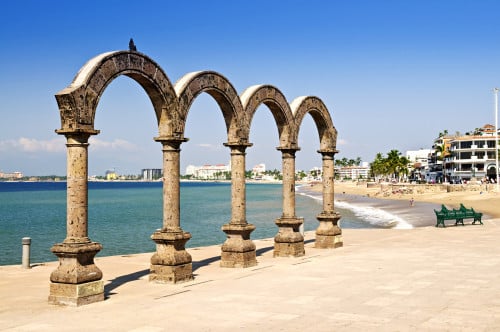 Krystal Cancun Timeshare is highlighting some of Puerto Vallarta's best attractions, to help vacation-planners plan out their Mexican vacation getaway.
Krystal Cancun Timeshare is eager for travelers to come visit Puerto Vallarta, Mexico, for an unforgettable vacation experience. From the beautiful beaches, to the exciting day and nightlife which surrounds the bustling restaurants and stores, Krystal is positive that travelers will enjoy their stay in Puerto Vallarta.
Malecon
One of the most popular go-to destinations in Puerto Vallarta is the Malecon. Krystal Cancun Timeshare points out that the boardwalk area is a beautiful seaside promenade filled with fantastic shops and places to grab a quick bite to eat. While strolling along the Malecon, travelers can enjoy the sights and sounds that come with being in a tropical paradise. Packed with street artists, vendors, and bars, travelers will not run out of things to do in this fantastic Puerto Vallarta destination.
Los Arcos
Nearby the Malecon is Los Arcos, easily the most iconic landmark in Puerto Vallarta. Krystal Cancun Timeshare recommends that travelers visit this landmark near sunset or sunrise for a particularly impressive sight. Many local artists flock to the area to demonstrate their artistic abilities in the forms of painting, sand sculpting, dancing, and musical performances.
Viejo Vallarta
Another must-visit destination in Puerto Vallarta is Viejo Vallarta, Old Vallarta. Krystal Cancun Timeshare knows that this is the area of Puerto Vallarta that retains the most of its original cultural influences. While it is considered the busiest part of town, the small streets, shops, and vendors add an authentic feel to the area that can be found nowhere else. This part of town is active all day and night, so no matter what time it is, travelers are sure to find something going on out in Viejo Vallarta.
Playa Los Muertos
Playa Los Muertos is Puerto Vallarta's most famous beach, and a destination that Krystal Cancun Timeshare urges travelers to not miss out on. With over a mile of beautiful, idyllic beach line, Playa Los Muertos is the ideal spot to relax. Best of all, the beach is within walking distance from the previously mentioned Malecon, so travelers can easily hop back-and-forth between shopping and relaxing under the sun.
For more information about the most popular spots to visit in Puerto Vallarta, contact KIVC today.